What is National Treasures?
National Treasures is a campaign to crowd-source everyday objects that explore the history of the island of Ireland over the past 100 years.

In association with RTÉ, the National Museum of Ireland and the Broadcasting Authority of Ireland, we are asking you to participate in the creation of a digital archive of historical objects. Do you have an object at home that reveals a fascinating part of our history, culture or heritage? If so, you can add it here

By collecting objects and revealing the fascinating stories behind them, we want this project to form a unique crowd-sourced tapestry of modern Irish history, one that emphasises the voices of ordinary Irish people.

A single object can reveal a fascinating piece of history, thousands of objects can tell the story of who we are as a people and how we've changed from 1918 onwards.

Sometimes the simplest object can be a trigger for an amazing piece of social history and significant cultural value can be found in the strangest items. So get involved, dig out your most cherished possessions and be part of this unique public history project!

Explore the archive here
The Project
The National Treasures project is a multi-platform campaign encompassing a website, four public roadshow events held in October 2017, a four-part RTÉ television series in April 2018, followed by an exhibition in the National Museum of Ireland - Country Life, Turlough Park, Castlebar, Co. Mayo.
Curators
The curators on the project are Donal Fallon, Roisín Higgins, Richard McElligott, Linda King, Ruth Griffin and Michael Fortune.
Subscribe to the National Treasures mailing list
If you would like to be notified about upcoming roadshows in your area, subscribe to our mailing list below.
Partners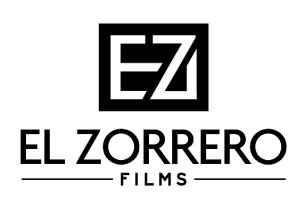 Explore the National Museum of Ireland online here: www.museum.ie
Ciarán Deeney - Project Director and Producer
David Clarke - Producer
Niall de Buitléar - Community Manager
Aifric Ní Chianáin - Executive Producer for RTÉ
Tony Candon - Project Liaison, National Museum of Ireland
Dave Bolger - Website Developer
Derek Merren - Website Developer
Dave Fleming - Digital Project Manager
Donn Maguire - Graphic Designer
Dean Ross Murray - Researcher
Fionnuala Mac Aodha - Researcher
Susan Scannell - Researcher
Bríd Browne - Office Manager
Jill Kane - Production Assistant
Format Distribution: Atlantic Formats
Thanks to:
Sarah Ryder, Ann Daly, Frances Toner, Isobel Nolan, Maurice Linnane, Anne-Marie Kelly, Tara Doyle, Dublin City Libraries, Brendan McGowan, Galway City Museum, Hannah Crowdy, National Museums Northern Ireland, Laura McCorry, Philip Cooper, Nuala Dormer, Deirdre Laird, Natalie Clarke, Deirdre Learmont, Aline Biz, Paul Kelly, Michael Fleming, Alan Farquharson, Paul Giles, Tony Donoghue, Vincent Gregan, Read That Image, Catapult, Dave Greaney, Barry O'Reilly, Business to Arts, Claire Fitzgerald, Donal Hall, Neil Devlin, Lisa Kearns, Rebecca Bermingham, Margaret Gibbons, Mark Breen, Colm Quinn, Yvonne Seery, Irish Countrywomen's Association, Carole Holohan, John O'Sullivan, Jim Gillespie, Irish Men's Sheds Association. Section 481
If interested in other crowd-sourced projects, check out our Man on Bridge project about famous Irish photographer Arthur Fields: www.manonbridge.ie